Cumbre – Museum Exhibition Panama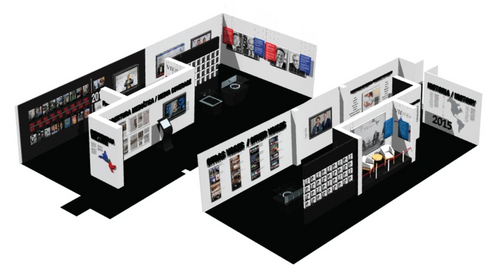 For this project, we provided extensive exhibition management as well as design and production for a historic museum related to the 7th summit of the Americas. We were involved with the entire process and have proudly contributed to the set-up of a remarkable exhibition in Panama City Hall for the sake of this ''historic'' summit.

Our services cover various elements from designing and building the actual exhibition room to providing the graphic design and layout for text and posters, editing photos and building 3D models.

The Museum was built to relaunch some of the highlights from 2015, when the seventh Summit of the Americas took place in Panama City. The summit was very successful and is considered a milestone in US-Cuba relations, as it achieved prosperity between the two countries after 53 years of conflicts.
Performance: Exhibition management and production related to creating a museum such as graphic design, illustrations, photo-editing, building 3D-models, production, mantling and maintenance etc. Including the research and editorial work for the history of the events including storyboard writing.