COP23 Bonn, Germany: UNFCCC – Momentum for Change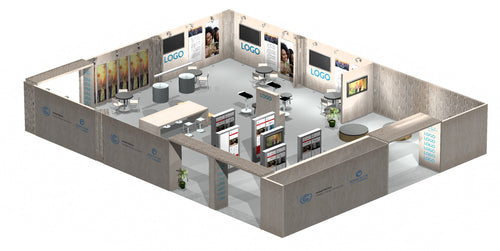 Phoenix Design Aid created an exhibition for UNFCCC  – Momentum for Change. The Momentum for Change participation at the COP23 Bonn, Germany required an exhibition which included space for partners, social area, presentation possibilities for the Momentum for Change campaign as well as for approximately 20 nominees.
Phoenix Design Aid presented a 3D drawing of the various possibilities that included the ToR as well as made each space specialized to the partner although being part of the overall design of the pavilion.

Furthermore, the exhibition was mantled with screens for each partner to showcase their mission and values. The exhibition wasbuilt with sustainable materials, mantled and ready for the conference opening and dis-mantled after the event.

 Performance: Design, production, mantling and dismantling.